Customer Service (4/5)

Fees (4/5)

Number of cryptos (4/5)

Accessibility (5/5)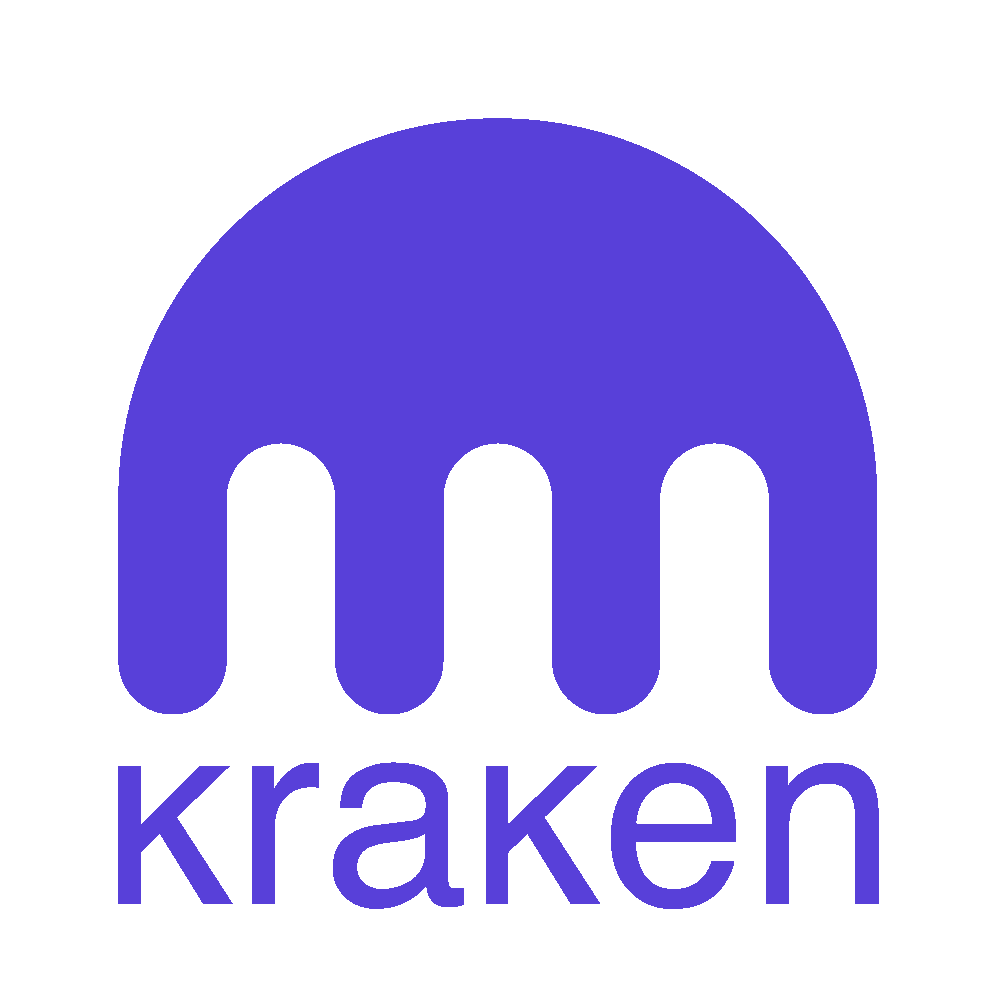 Site: kraken.com
Headquarters: USA, San Francisco, California
More than 130 cryptos
7 fiat currencies
Apps:
Payments:  
Minimum deposit:$10
Telephone support from 8am to 12pm GMT, Monday to Friday
French language available
Very reliable, one of the first players in the market (Exchange founded on July 28, 2011)
Application of fees a little complex and variable depending on the volume traded (From 0% to 0.26%)
Position holding fee for buy and sell orders (0.01% per hour)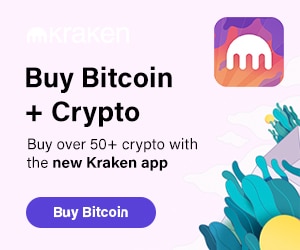 Cryptos platform kraken, a
safe and simple

exchange platform
First of all, the Kraken cryptos platform is a platform that will satisfy beginners and experts alike. It is exclusively dedicated to crypto assets.
Obviously, it is one of the largest and offers its services in more than 190 countries. With more than 130 cryptocurrencies and 7 fiat currencies, kraken knows how to stay in the highly competitive space of exchanges.
In an effort to simplify transactions, Kraken has developed a "buy crypto" widget. Accessible on the site, it allows you to buy, sell and instantly convert a wide range of cryptoassets and fiat currencies. Thus, to be able to use this service, simply create an account and access to the "Buy Crypto" button will be available at the top of the page to access the form. This may seem like a detail, but it can be very useful for novices.
In addition, this platform also offers advanced features, such as spot trading with margin and futures.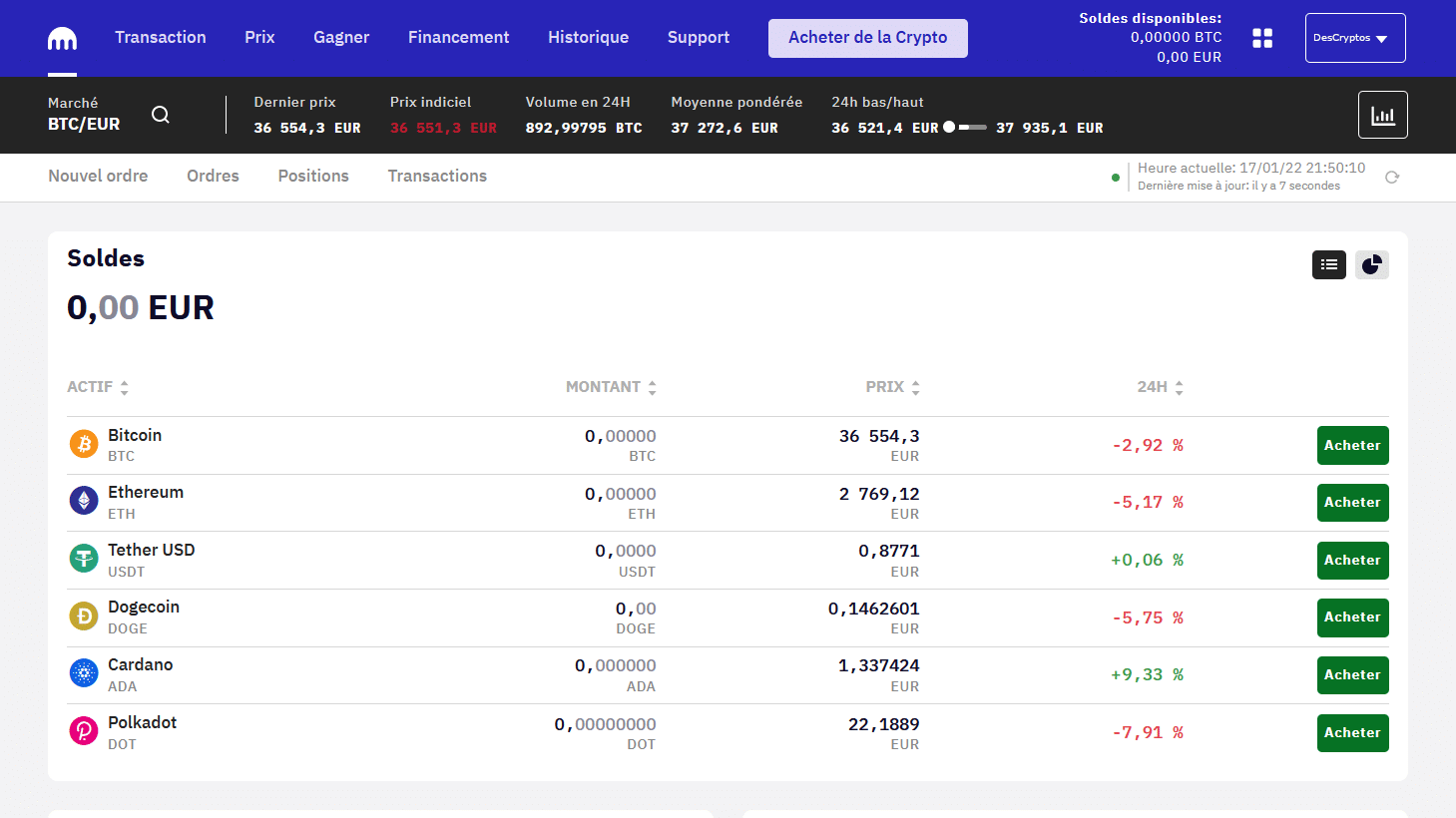 Effective support for the Kraken cryptos platform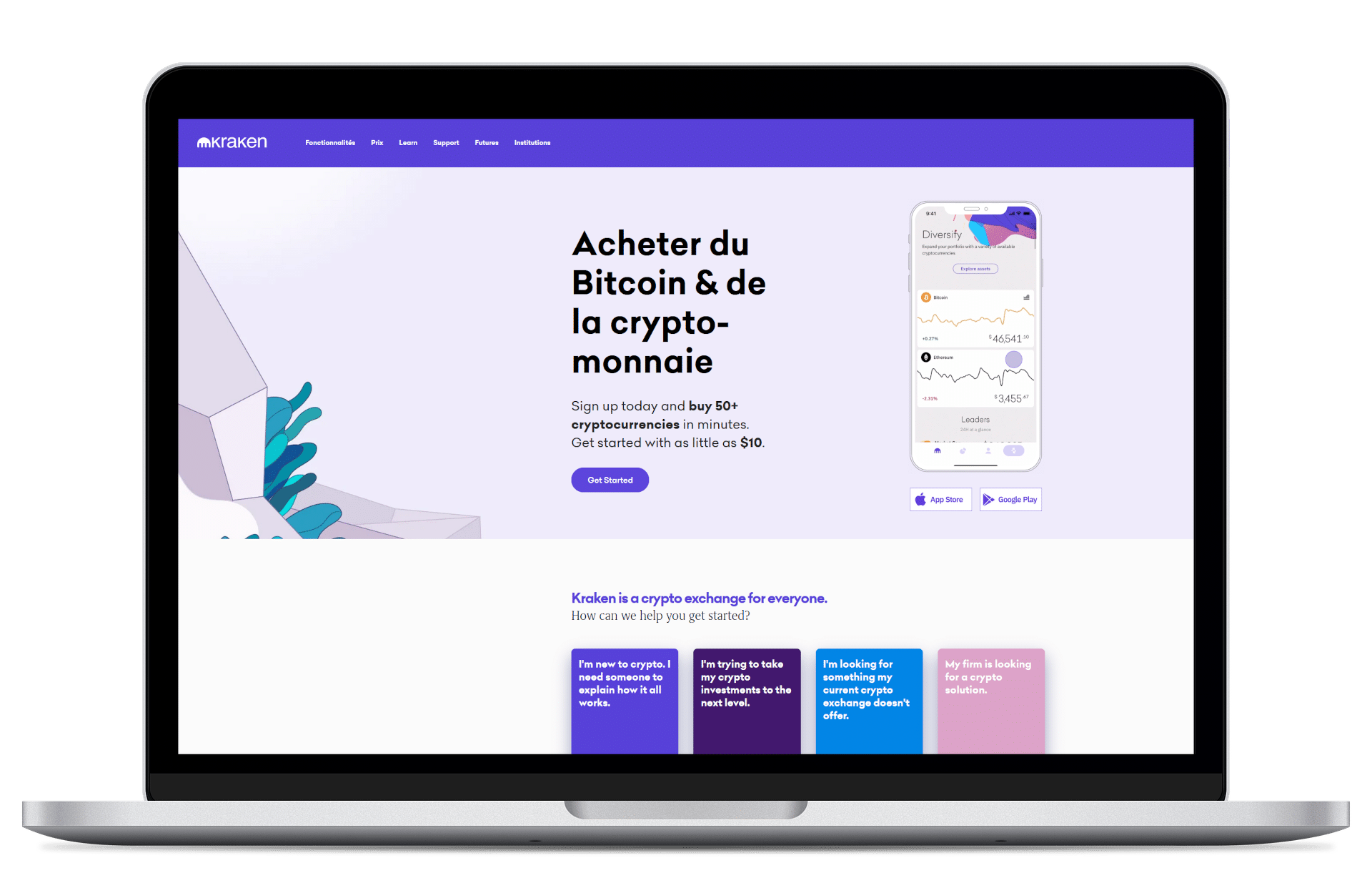 At first glance, the kraken cryptos platform has a rather simple and intuitive interface.
Then, a support section is accessible at this address: support kraken. You can find all the explanations relating to the operation of the platform, the steps to follow for the creation of an account and many others.
In addition, a chat function is available 24/7 (button at the bottom right of the page). A "ticket" system is also offered for the most common requests, such as account access problems, requests for deposits and withdrawals, etc.
Finally, more specific requests can be made at +353 1 223 8162 from Monday to Friday from 8:00 to 12:00 or by chat.
An eye on the markets with Cryptowatch
In case you have multiple accounts on crypto exchanges, it is possible to link your Kraken account to the cryptowatch app. Cryptowatch is an application that is aimed at the most experienced since it allows you to trade on multiple platforms at a glance.
With this app, you can view your portfolio as well as 2,000 Crypto markets across multiple exchanges.
It offers the possibility to create price and volume alerts, but also to access a library of data visualization of order, price and volume flows.
Thus, it is possible to make transactions on the Crypto markets via multiple exchanges, even from a mobile. Each transaction appears immediately on your chart and in your portfolio.